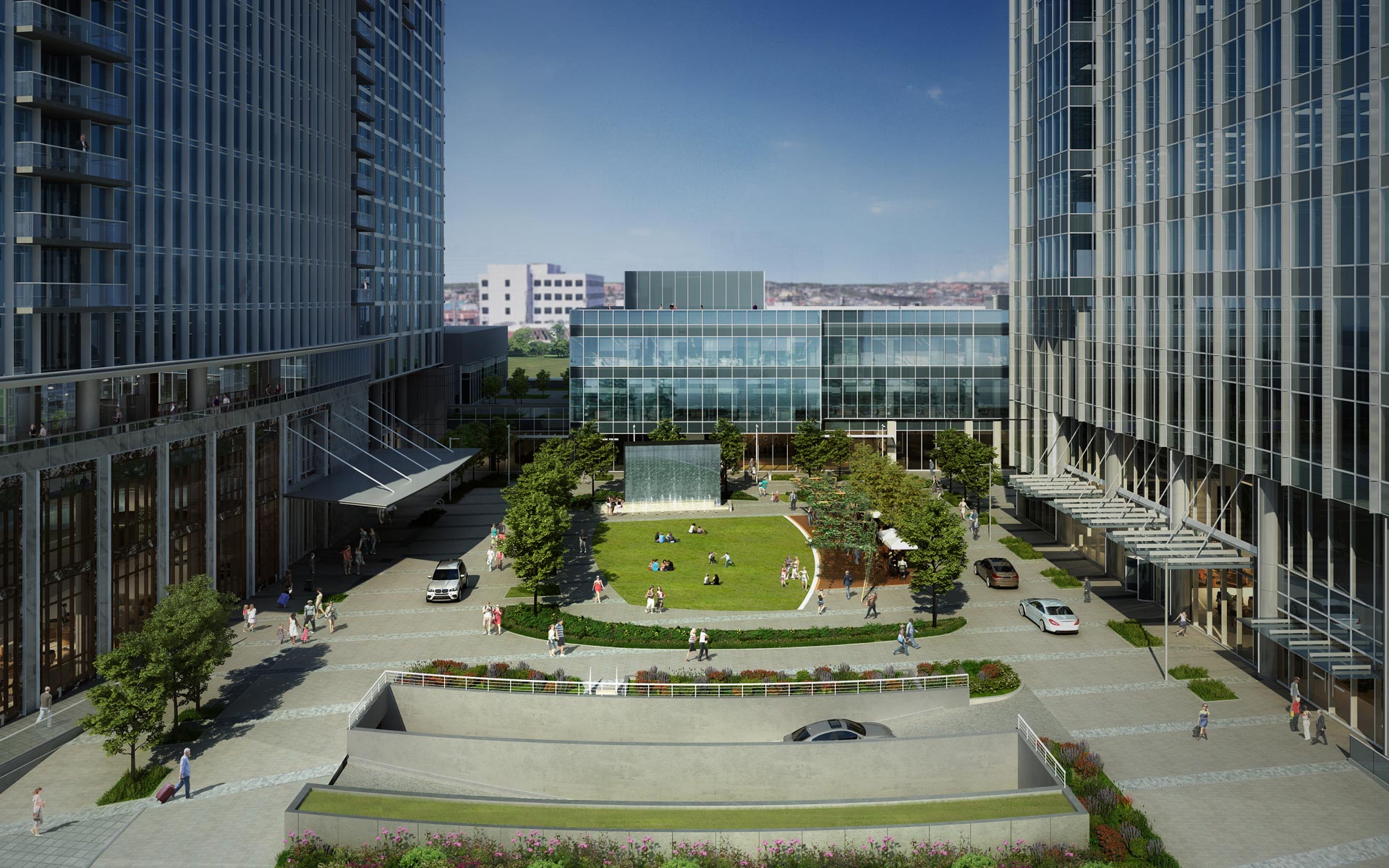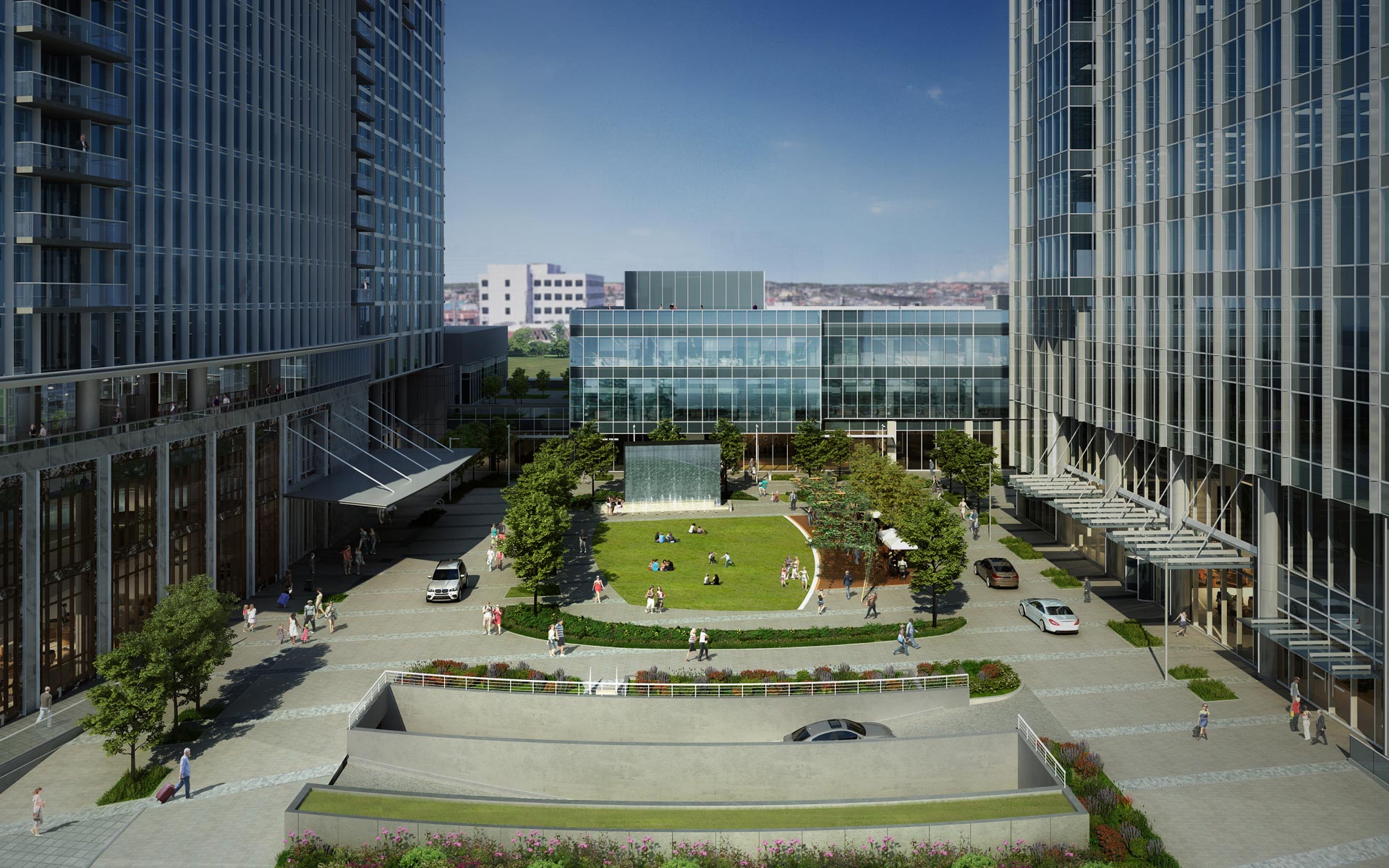 A COMMUNITY OF
CONSUMERS AT YOUR DOOR
---
A new 3.9-acre, mixed-use neighborhood with a captive community of consumers for your retail business or restaurant.
Sited on a full city block in Nashville's vibrant and growing core, the Broadwest community includes 510,000 square feet of Class AA office space, 100,000 square feet of creative office space, 196 elegantly appointed Residences at Broadwest, and a four-star 237-key Conrad Nashville hotel by Hilton.
There is 42,000 square feet of space available for diverse and support retailers and restaurants.
This highly visible, 24/7 environment will attract consumers to your business from within the Broadwest community and from the city's desirable neighborhoods, nearby office buildings and entertainment districts.
EASY ACCESS &
CONNECTIVITY
Located on a full city block in Midtown, where Broadway and West End avenues meet
Superior ingress and egress into the community
Easily accessible from Nashville's major thoroughfares and I-65 and I-440
A short walk from Vanderbilt University, Music Row, The Gulch, Music City Center, area office buildings and downtown hotels and residences
PLENTY OF
PARKING
Plaza-level valet and ride share drop-off/pick-up space
2,500+ spaces in the parking garage located beneath the open-air plaza
Smart technology and 24-hour security in the parking garage
Bike storage and dedicated scooter parking
Access to the city's public transit system with 12 WeGo stops within a block
Electric car charging stations
WELCOMING
ENVIRONMENT
Pedestrian environment with a highly activated urban plaza
1.5-acre outdoor plaza designed for gathering and events
Retail spaces are located on the ground floor of a 3-story creative office building
Storefronts face West End Avenue, the open-air plaza, and Hayes Street
Benches and intimate seating areas for grab-and-go lunches, collaborations or relaxing
GROWING
CONSUMER BASE
Currently, 40 new projects underway delivering office, retail, multifamily and hospitality product within a walkable (.5 mile) radius
15 are new commercial office buildings that will soon host high-profile tenants including: Fifth + Broadway (Alliance Bernstein), Nashville Yards (Amazon), Capitol View (HCA / Parallon, Lifeway HQ), Asurion HQ
Nashville welcomed a record 15.8 million visitors in fiscal 2019, a 7% increase over the year prior, the majority of whom stay within the Midtown/Downtown tourist districts
Sources: Nashville Business Journal, Crane Watch, Nashville Convention & Visitors Corp.
INGRESS / EGRESS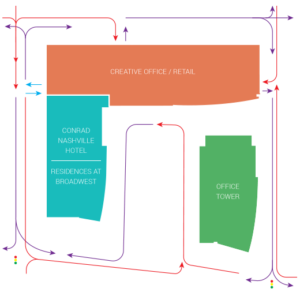 PLAZA LEVEL RETAIL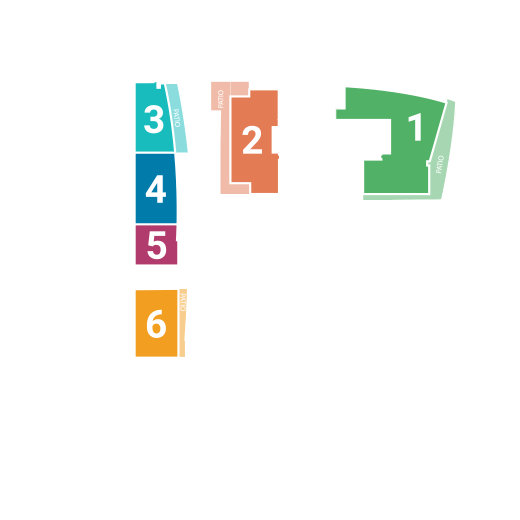 HAYES STREET RETAIL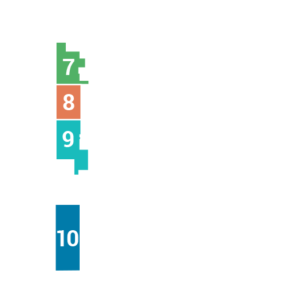 Propst Development LLC is a privately held real estate firm based in Huntsville, Ala., and specializes in the investment, acquisition, development and management of retail, commercial and residential properties across the Southeast.
Propst Development is part of the Propst Family business, which founded its real estate ventures in 2008.