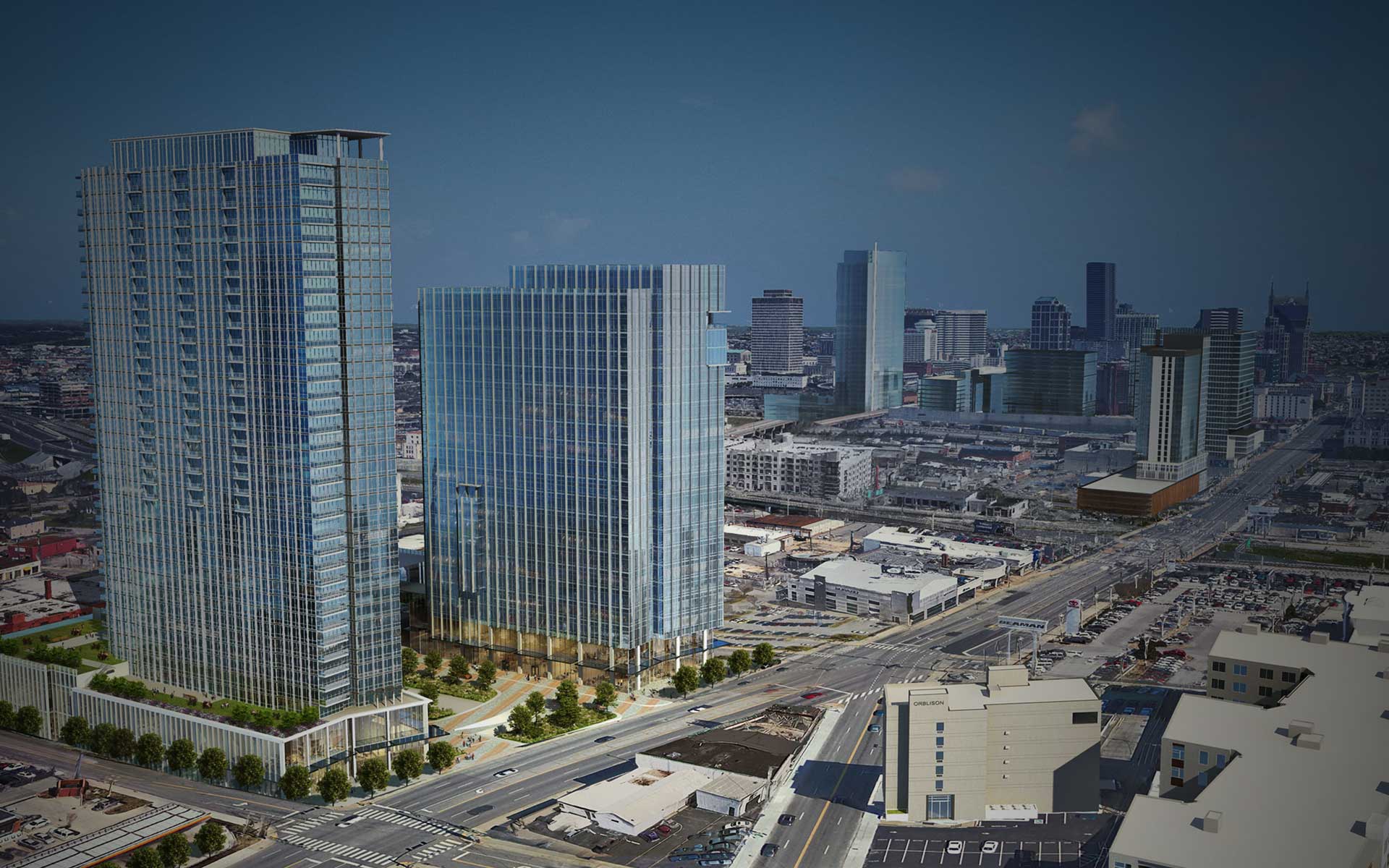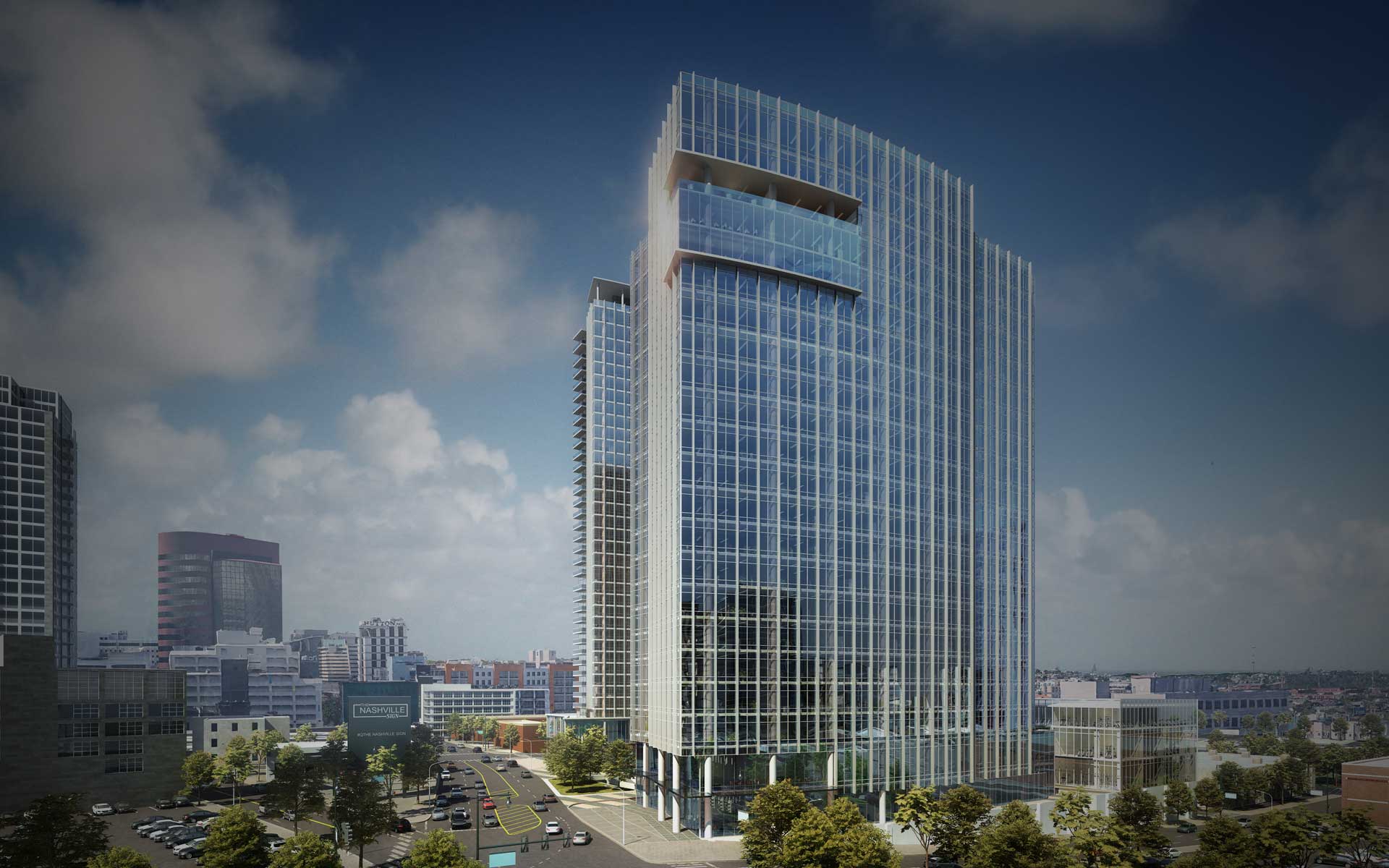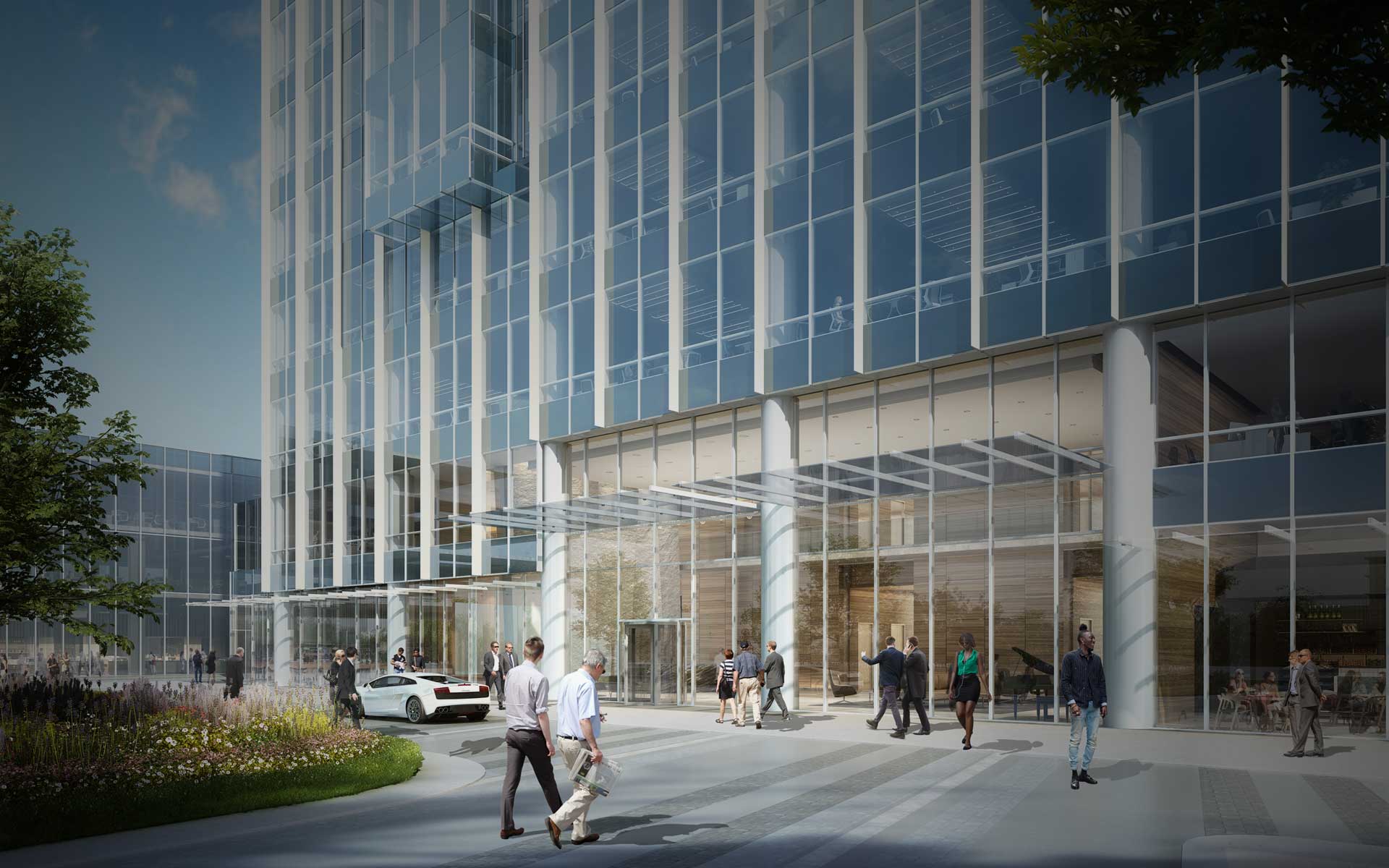 Broadwest is Nashville's new 1.2 million-square-foot, urban mixed-use community combining Class AA office space, high-end condominiums, a luxury hotel and retail space developed by Propst Development, LLC.
When completed in 2021, Broadwest will include a 21-story office tower with 510,000 square feet of Class AA space. A second 34-story tower will include 196 high-end condominiums anchored by a 237-room luxury Conrad Nashville hotel. The two towers will be connected by an additional 125,000 square feet of retail and creative office space, and anchored by a 1.5-acre plaza at the heart of this new community.
Broadwest encompasses a full city block at 1600 West End Avenue, within an easy walk to restaurants, entertainment, music and sports venues.
Want to learn more? We'd love to hear from you. Here's how you can reach us.
Fill out the form below and someone from our team will get back to you right away.