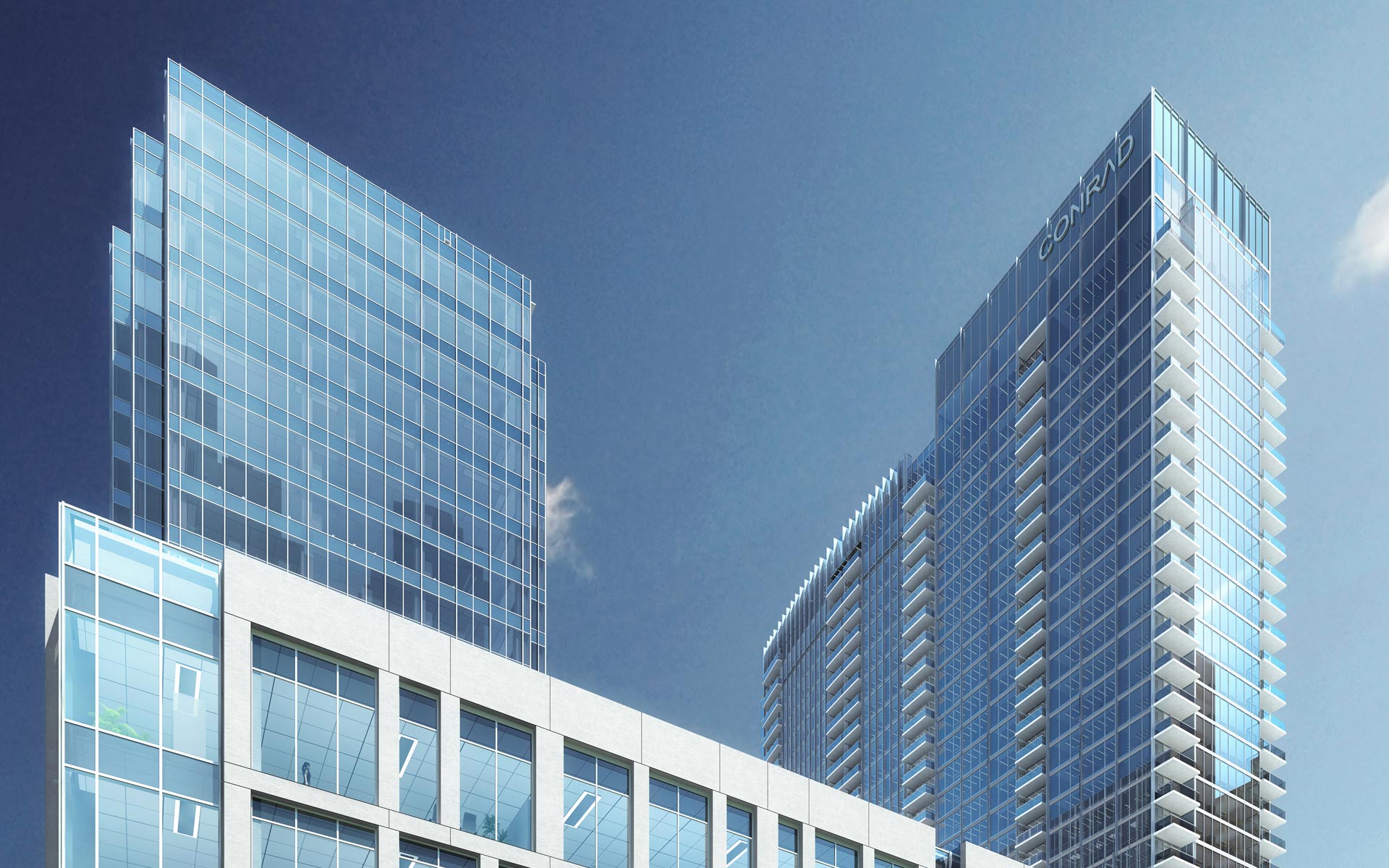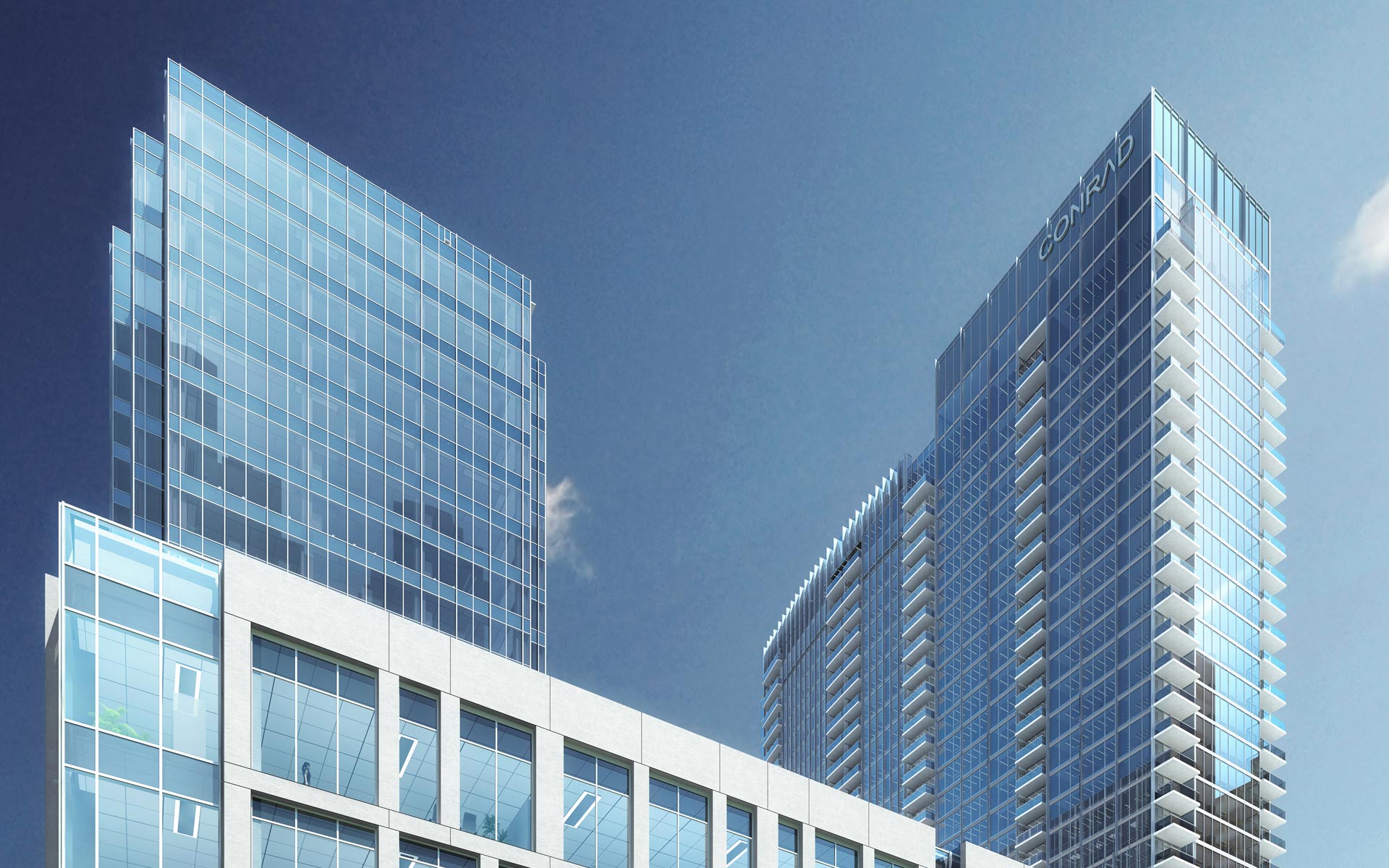 World-Class hospitality
and high-touch amenities
Conrad Hotels & Resorts brings a contemporary urban oasis to Broadwest with its four-star Conrad Nashville.
Conrad Nashville welcomes globally connected travelers, Music City locals, and those who live or work in the Broadwest community. From craft cocktails in the lounge and memorable meals in the restaurant to special events and meetings with purpose, Conrad Nashville delivers one-of-a-kind experiences.
The 234-room Conrad Nashville anchors the first 14 floors and shares the 34-story tower with the elegantly appointed Residences at Broadwest.
Chartwell Hospitality LLC operates the hotel, which offers guests sophisticated amenities, delicious cuisine, personalized service, and locally inspired surroundings.
Conrad Nashville will open in 2021.